Betting is something that has taken many people's interest all over the world and has encouraged more people to indulge in it. Sports betting is one of the most popular forms of betting. There are plenty of sports on whose matches you can place bets. Some popular sports for betting are football, cricket, tennis, horse racing, badminton, etc. Betting on kabaddi is probably one of the newest additions to this list of sports. The sport that was once neglected and forgotten has now grabbed a lot of attention, thanks to the Pro Kabaddi League. It introduced the world to this Indian sport and its mighty tackling gameplay is what has invigorated people's interest the most. 
For a kabaddi enthusiast, following the latest news is helpful when you are trying to understand kabaddi and learn more about its intricacies. Reading the latest kabaddi news helps novices to understand the sport and get familiar with the renowned players of the sport. For a bettor, reading kabaddi news can help in placing well-informed bets as well. If you are a fan of kabaddi and want to stay on track with the current news of the world of kabaddi, reading and watching kabaddi news is a great way of doing that.
Here is a list of the top websites to refer to for kabaddi news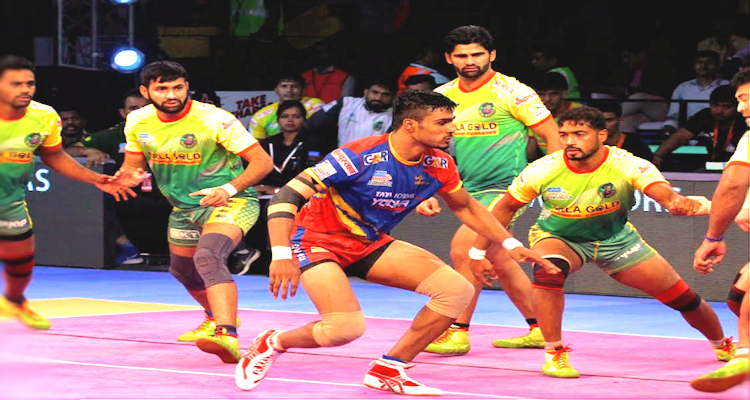 Chase Your Sport: This website can be your one-stop solution to your kabaddi news requirement. This website offers the latest updates, news trends, blogs, and stories related to kabaddi. You will find plenty of useful news articles here that will help you understand the strategies or tactics used in the gameplay and also get to know more about the types, rules, and players of kabaddi. 
NDTV Sports: NDTV Sports is a good website to follow if you want to stay on top of the current news in the kabaddi world. There are articles on playing styles of top players and happenings in matches and their analysis which are posted regularly on this website.
ProKabaddiSport.com: This is a website dedicated to kabaddi news. Here you will find all the information you need on kabaddi, be it about the players, or about the Pro Kabaddi League teams. 
MyKhel.com: This website has the latest kabaddi news and covers topics like players' information, the latest happenings in the world of kabaddi, various kabaddi leagues and tournaments, and other related news. 
Playerz Pot: This is a great website if you are looking for the latest kabaddi news. The website has articles that have covered the Pro Kabaddi League in detail and have done an in-depth analysis of teams and players. They also offer match predictions and previews for the upcoming kabaddi matches. 
SportsPages.in: This website has blogs, stats, and news related to kabaddi. Here you will find various articles related to kabaddi which are very useful in understanding the stance of kabaddi in India and the world. This website follows the Pro Kabaddi Leagues closely and has covered all seasons of the league on the website.